Spanish Schools for Kids in San Francisco, California
Living in San Francisco gives those who live there a real variety in life. From many employment opportunities to other activities such as sports, and museums, among others. These aspects have made San Francisco undoubtedly one of the best places to live today and in 2021, the city was crowned "The world's best city to live in."
For the same reason, this is an area that is in constant development. San Francisco is a city with one of the greatest Hispanic influences since more than 15% of the population is of Latin origin. This makes the city an excellent environment to learn Spanish and explore bilingualism for children.
To guarantee your children's future opportunities, especially if you live in the San Francisco area, learning Spanish is a plus. Learning this language can help us improve many areas of our lives since being bilingual can provide a better quality of life: either because it makes us candidates for better job opportunities in the US and abroad, or because of all the benefits (cognitive and social) that languages ​​bring with them.
At Trufluency Kids we know that as parents it is a bit complicated to find the best option for our children. So we have taken on the task of helping you in this process and have made things easier for you by finding the best Spanish schools for kids in San Francisco.
This compilation will introduce you to some of the best schools to learn Spanish in the San Francisco Unified School District (SFUSD). (See map)
To enroll your children in a bilingual program in San Francisco USD, you have to complete the application process, which consists of finding your school of interest, applying, and then receiving your assignment. They accept applications through their Wait Pool Process for the following year.
We will show you Dual-Language and Spanish Immersion programs, as we at TruFluency Kids Spanish know that immersion is the most efficient way to build fluency. SFUSD offers several schools that have Dual-Language or bilingual programs.
Below are the ones we consider to be the best options for your children. We will also list some private schools and after-class courses because we know that each family has different needs, budgets, fluency goals, and time constraints.
San Francisco USD Dual Language Program
The San Francisco Unified School district (SFUSD) is the seventh-largest school district in California. Established in 1851, this is the only public school district in the city and county of San Francisco and the first in the state of California. With 130 total schools, this district serves more than 50,000 students.
The SFUSD Dual Language immersion program is based on the 3 core pillars of dual immersion: bilingualism and biliteracy, high academic achievement, and socio-cultural competence. Their method of language instruction helps the students to acquire a language by being immersed in it in all areas.
Dual-language programs, as well as Biliteracy and Dual Immersion, are available for students from pre-K through 12th grade. The enrollment requirements are the same for all schools, so remember to check them out.
If you want more info about their current process, you can visit the SFUSD website to get the latest information and news.
San Francisco USD Dual Language Schools
Alvarado Elementary School
Alvarado Elementary School is a dual-immersion TK-5TH grade school. With more than 500 students in four different programs: Spanish Immersion, Special Education, Transitional Kindergarten, and General Education.
Students enrolled in their Spanish Immersion program are taught in Spanish 90% of the day in kindergarten, and with each year that passes the amount of Spanish spoken in the classroom decreases, so by fourth grade, all students are taught in English and Spanish equally.
There's a strong Latin American and multicultural identity that is felt throughout Alvarado Elementary with different cultural and social activities such as their "Día de Los Muertos festival". Most of their staff and extracurricular instructors speak English and Spanish along with other languages.
Also, their PTA contributes significantly, so children enrolled in Alvarado can enjoy a well-rounded education including studio art, PE, music, environmental education, lab science, and technology. They have Afterschool Programs that bring academic enrichment programs to boost children's creativity and academic success.
You can visit their Q&A for more information regarding their programs, mission, vision, and curriculum.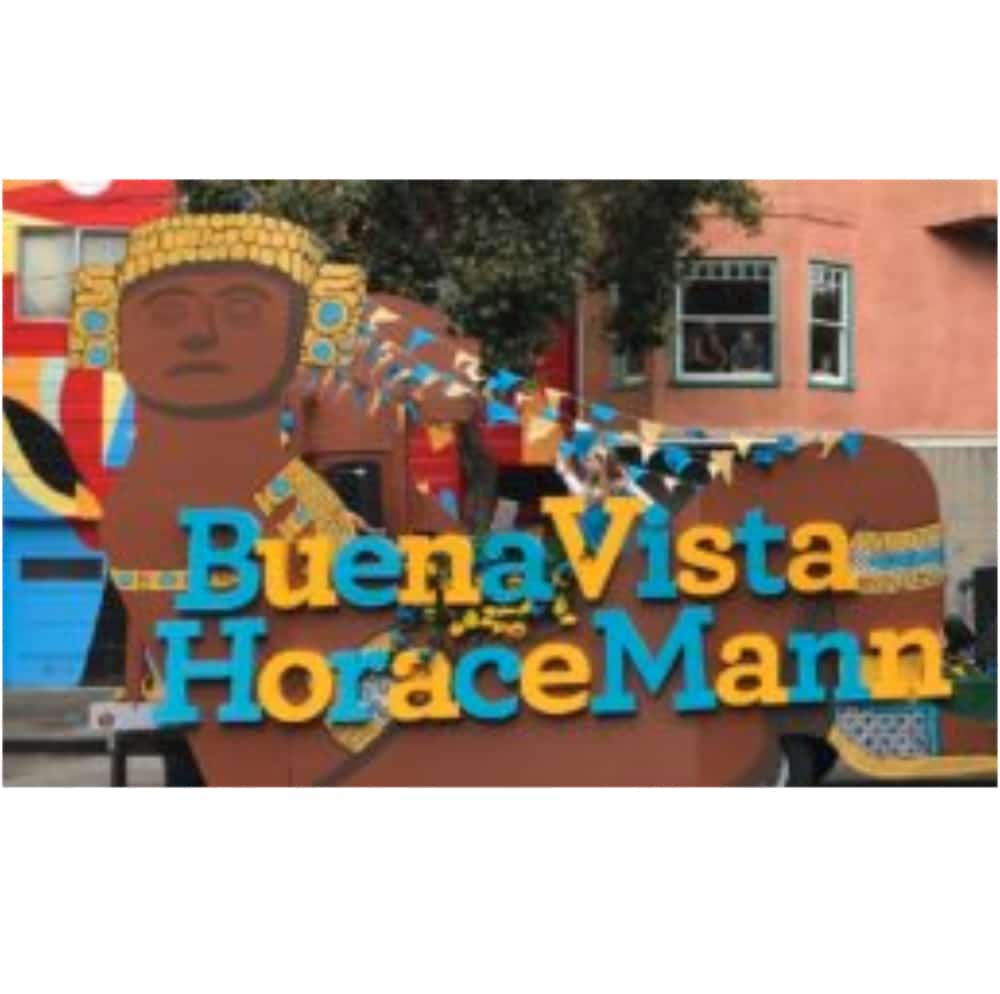 Buena Vista Horace Mann Community School
The Buena Vista Horace Mann K-8 Community School is a K-8th grade public elementary and middle school. This was the first San Francisco Spanish immersion Public school. Its mission is to become strong bilingual and multicultural agents of change. It has 578 students in grades K-8.
All of their students become English/Spanish bilingual and multicultural. They look for children to grow into academically successful students with deep social consciousness. In addition to their normal curriculum, they encourage students to develop in diverse areas such as music, arts, dance, and PE.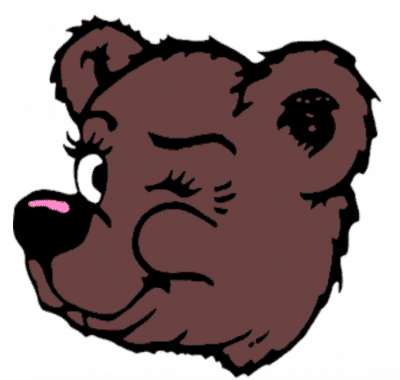 Bret Harte Elementary School
Bret Harte Elementary is a dual-language immersion school that offers enriching education in English and Spanish. They expect students to be able to receive equal English and Spanish education by fifth grade.
At Bret Harte School, they provide academically rigorous, standards-based instruction which focuses on language arts, math, and science. Their students learn in an environment that respects their identity and challenges them to develop critical thinking.
With their Dual-immersion and English Plus programs, they value, honor, and promote bilingualism, bi-literacy, and multiculturalism which makes this a great option if you want your children to learn in an environment that understands and respects the differences among people in the world.
Check out their Program highlights, and if interested in this school, visit their SFUSD website for more information.
More Outstanding San Francisco Schools
San Francisco USD has so many academic options that it's hard to choose one. Even though only some of the San Francisco USD schools offer a Spanish Immersion program, they have other amazing schools where your kids can receive an excellent education.
Claire Lilienthal Elementary School
This school is ranked #312 among the Best Public schools in California according to Niche. Claire Lilienthal Elementary is a very distinguished school in the state of California. They were founded by the ideals of equity, parent partnership, and academic excellence, which along with their mission to inspire each student academically, culturally, and socially, creates an amazing environment for your child's development.
They offer counseling on all of their campuses as they recognize the importance of social-emotional learning and are implementing a curriculum that helps children to manage interpersonal conflict, self-regulate and contribute to a happy school environment. They don't have a Spanish immersion program but their Korean Immersion program also values bilingual education and bi-literacy in kids.
George Peabody Elementary School
George Peabody Elementary is a small and highly-rated public school. Located in San Francisco's Inner Richmond neighborhood, this school has a small-town family feel but serves a diverse community of students from diverse backgrounds reflecting the multicultural aspect of the city of San Francisco.
They provide meaningful learning experiences and work to ensure that all students learn the skills needed to build the foundation to become productive citizens. This school has 277 students in grades K-5 and it's rated A+ on Niche.
Here are some reviews from GreatSchools which has a ranking of 4.7.
"Wonderful school! Peabody's social-emotional curriculum as well as its academics are superb. Its enthusiastic principal is great with the children and collaborative with the parents. Peabody has an active inclusive community. Lots of extras are funded by the PTA, which raises over $400,000 each year to provide extra faculty, programming, and support, smaller class size, community-building events, extra resources and training for the teachers, etc. The only downside is it's quite difficult to get into under the school district's lottery system."
Yick Wo Elementary School
Yick Wo Elementary has an overall A grade on Niche. They serve the North Beach, Russian Hill, and Chinatown neighborhoods in San Francisco.
They are dedicated to fostering enthusiasm for learning through the support of the social, emotional, artistic, and physical development of their children.
Watch their overview video, to get a better understanding of what it's like to study there.
Private Schools, Preschool, and After-School Programs for Spanish Learning
Even though there are so many excellent choices for public schools in this district, we know that sometimes parents prefer a private school option. At TruFluency Kids, we want to be helpful to parents looking for a good bilingual education, so we've also taken the liberty of including in our San Francisco research the best private, preschool, and after-school programs for your children.
Mi Escuelita en Español
This school has a Spanish immersion program inspired by the Waldorf education approach.
At Mi Escuelita en Español, students develop their Spanish skills in nature, at their forest school. Here, children have the opportunity to develop in an environment that allows them to learn through significant experiences rather than just typical classroom lessons. With this approach to education, children learn how to experience life and express themselves through music, dance, and theater while teachers generate an enthusiasm for learning with every child.
The Waldorf approach helps children to develop their integrated thinking and to assimilate information rather than just memorize it. It also pushes children to be more creative, fostering the willingness to take intellectual risks.
This school holds a rating of 5 stars on Facebook and a 5-star rating on Wonderschool, with tons of highly-rated reviews.
Mission Montessori Preschool
We know that there are lots of parents who are invested and passionate about the Montessori approach which prioritizes experimental and experiential learning along with practical life skills that help our kids to be independent at very young ages.
If this is also a topic of interest for you, then Mission Montessori is a great choice for you. They offer an optional Spanish immersion environment in their toddler and elementary programs. They accept children starting at 18 months. With their Montessori approach, your children will develop fluency in Spanish organically, not didactically as they become members of society with a strong eagerness to learn.
They have 5 stars on Google and 4.5 on Yelp, where you can read more great reviews just this one:
"Both my children attend Mission Montessori, and were in the preschool program from 2015 to 2019. The teachers are all outstanding, the administration and staff are kind, thoughtful, and helpful, and the environment is beautiful. Our kids adore the school, the faculty, staff, and students as much as we do, and are thriving here! Certainly no boredom there. My kids' classes are full of happy, fascinated students, and delightful, loving, challenging teachers who know how to foster self-motivated and engaged kids! We couldn't be happier to have found this school."
TruFluency Kids Spanish Immersion Program
Kids are full of energy and curiosity, so the best way for them to learn a new language is while having fun. That's what TruFluency Kids' Spanish Immersion Program aims to do.
The environment is kind and the classes are very dynamic. We have the kids singing Spanish songs, making food, playing word games, and speaking Spanish phrases to achieve fluency.
We don't teach the regular way because we don't want your kids to memorize a couple of rules, and then forget them. We want them to become truly fluent in Spanish; understand it, and be able to communicate in Spanish. The process is the same as when they first learn their native language: by being immersed in it.
We also think about our parents. Since we know that every family has different schedules and needs, all of our classes are online and with flexible schedules. So, if you missed a class, you can take another one to make it up. Plus, our classes are seven days a week from 9 am-9 pm (CST). So kids all around the world can study with us!
Oh, and our students will receive two subscriptions to online Spanish learning videos for one year! That way they can keep practicing their Spanish.
You can check our testimonials and our blog to read more about how we work. If you have any questions, send us a message. You'll see that TruFluency Kids is as fun as it sounds!
Ready for the next step in helping your child learn Spanish in a natural and conversation-based atmosphere? Join a small online LIVE session at TruFluency Kids Spanish today!